Lab Tested Formulas. Backed by Science.
ENDURE harnesses science & natural active ingredients to combat environmental & physiological stressors & their impact on our face.
Strong Anti-Aging Effect
Ectoine is a stress-protection molecule that allows microorganisms to survive under extreme environmental conditions, such as temperature fluctuations, high concentrations of salt, strong UV radiation or dehydration.
Long-Lasting Hydration
Hyaluronic Acid occurs naturally in the body and skin. It can bind up to 1000 times its own weight in water, 'plumping' the skin up. It comes in different molecular weights acting at different levels. As part of the aging process, natural levels of Hyaluronic Acid slowly decrease over time.
Excess Oil Regulation
Quora Noni. Part of a 'new generation' of plant derived actives that help the rebalance of acne prone skin and the skin microbiome. Control of the skin microbiome and healthy skin bacteria reduces sebum (oil production) and pore size.
find out more about our ingredients
WHY ENDURE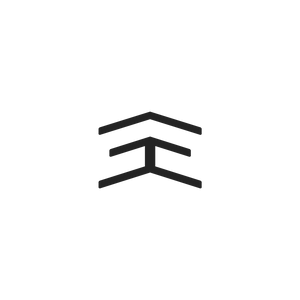 Created so men can consistently achieve their best skin & complexion.
External conditions from cold to warm weather, from dry to humid & time of day directly impact the needs of our skin. Research tells us these external factors change skin condition, oil production, skin microbiome & aging process.
ENDURE with a routine that adapts. By taking action day & night with purpose, your skin is always protected & replenished to its natural best.
SAVE 15% ON COMPLETE ROUTINES
Complete Day & Night Warm Weather Set

Description

The complete trio of protective and nourishing Day & Night cycle of care for the ultimate 24hr results.


Warm Weather Day : Non-oily and fast absorbed texture for refreshing and balanced hydration with UV and blue light filters.

By day higher humidity leads to higher secretion of oil (sebum) and oiler skin. Warmer conditions can also mean higher UV exposure and accelerated photo-damage and photo-aging if left unprotected 

Balanced Hydration

Natural UVA/UVB Filters

Improved Complexion within 3 weeks

Mint & Sandalwood Extracts 

 

Warm Weather Day SPF15 : A protective light and luxurious feel for higher humidity and balanced skin moisture.

By day UVA/UVB exposure breaks down collagen and elastin structures in the epidermal and dermal layers. These are both protein structures responsible for skin firmness and texture.

Our Warm Weather Day SPF15 works to prevent sun damage and accelerated photo-aging.

Loaded with an anti-oxidant profile to improve skin elasticity, smoothness, long-term hydration and protection from environmental stressors and pollutants.  

Achieve firmer skin after 1 week and reduced wrinkles after 3 weeks.

Ideal for immediate protection and long-term repair.

SPF 15 Broad Spectrum Protection

Non-Oily

Prevents UVA, UVB + Blue Light Damage

Scientifically Proven to Reduce Wrinkles within 3 Weeks

Restores Firmness + Moisture 

Protects from Pollutants + Environmental Irritants

 

Warm Weather Night : Soothing skin recovery with cellular repair and collagen synthesis following exposure.

By night this formula combats signs of photo-aging in the inner and outer skin layers with powerful hydrating and cellular boosting compounds. Fruit extracts provide an active cooling and refreshing sensation during higher humidity and following warmer weather exposure.


Promotes Cellular Renewal

Cooling + Soothing

Deep Hydration

High Potency Anti-Aging Profile

 

All ingredients responsibly sourced, vegan friendly and cruelty free.

Key Ingredients


Warm Weather Day Cream

Ectoin to provide long-term hydration. Protects and regenerates the skin from stress-factors, such as pollution, blue light, and UV. Strengthens the natural skin barrier.

Arabian Cotton to effectively combat photo-aging with broad spectrum repairing, regenerative and soothing properties.

Bakuchiol to reduce photo-damage associated with UVA/UVB exposure. Reverses signs of aging, providing significant improvement in lines and wrinkles. Increases skin elasticity and firmness. Can improve skin pigmentation.

Bakuchiol has several advantages as a substitute for retinol: it can be applied during the day without causing photosensitivity reactions, and it has a higher stability and a better safety profile.

Green Tea to calm irritation as an anti-inflammatory. Can decrease appearance and occurrence of blackheads and dark circles with exfoliating and skin brightening properties.

Niacinamide to improve the skin barrier condition and moisturisation. Reduces sebum (oil) production and protects from stress factors such as UV exposure and pollutants. Niacinamide holds multiple skin perfecting and protecting properties making it an essential day-time ingredient.

Warm Weather Day SPF 15

Ectoin to provide long-term hydration. Protects and regenerates the skin from stress-factors, such as pollution, blue light, and UV. Strengthens the natural skin barrier.

Green Tea to calm irritation as an anti-inflammatory. Can decrease appearance and occurrence of blackheads and dark circles with exfoliating and skin brightening properties.

Bakuchiol to reduce photo-damage associated with UVA/UVB exposure. Reverses signs of aging, providing significant improvement in lines and wrinkles. Increases skin elasticity and firmness. Can improve skin pigmentation.

Bakuchiol has several advantages as a substitute for retinol: it can be applied during the day without causing photosensitivity reactions, and it has a higher stability and a better safety profile.

Niacinamide to improve the skin barrier condition and moisture. Reduces sebum (oil) production and protects from stress factors such as UV exposure and pollutants. Niacinamide holds multiple skin perfecting and protecting properties making it an essential day-time ingredient.

 

Warm Weather Night Cream

Hyaluronic Acid to prevent water loss and boost hydration with powerful intrinsic and extrinsic anti-aging properties.

Bisabolol to soothe and calm the skin. A natural anti-inflammatory that can help delay redness following UV exposure. Helps the skin hold moisture and penetrates into the lower skin layers with anti-aging properties to reduce appearance of fine lines and wrinkles.

Kalpariane to protect skin firmness and elasticity while boosting the synthesis of collagen and hyaluronic acid. The skin is plumped, looks firmer and smoother.

Allantoin to soothe and moisturise. Promotes cellular renewal and nourishes dry and irritated skin.




Directions for Use

Gently apply required amount to cover your face. Apply evenly before outdoor or device exposure. Take care when applying below the eye area.


Ingredients List


Aqua, Coconut Alkanes, Propanediol, Vitis Vinifera Seed Oil, Argania Spinosa Kernel Oil, Niacinamide, Cetearyl Alcohol, Polyglyceryl-6 Stearate, Virola Surinamensis Seed Butter, Silica, Glycerin, Bakuchiol, Ectoin, Gossypium Herbaceum Callus Culture, Camellia Sinensis Leaf Extract, Tocopherol, Polyglyceryl-6 Behenate, Xanthan Gum, Parfum, Lactic Acid, Sodium Phytate, Citric Acid, Dehydroacetic Acid, Potassium Sorbate, Sodium Benzoate, Benzoic Acid, Benzyl Alcohol, Limonene


Warm Weather Day SPF15

Aqua, Zinc Oxide, Propanediol, Caprylic/Capric Triglyceride, Helianthus Annuus Seed Oil, Isoamyl Laurate, Coconut Alkanes, Silica, Glycerin, Polyglyceryl-6 Stearate, Niacinamide, Cetearyl Alcohol, Lactic Acid, Bakuchiol, Argania Spinosa Kernel Oil, Ectoin, Gossypium Herbaceum Callus Culture, Camellia Sinensis Leaf Extract, Tocopherol, Jojoba Esters, Xanthan Gum, Polyhydroxystearic Acid, Stearoyl Glutamic Acid, Polyglyceryl-6 Behenate, Caprylhydroxamic Acid, Inulin Lauryl Carbamate, Parfum, Sodium Phytate, Citric Acid, Benzyl Alcohol, Potassium Sorbate, Sodium Benzoate, Limonene

Aqua, Coconut Alkanes, Propanediol, Astrocaryum Murumuru Seed Butter, Passiflora Edulis Seed Oil, Vitis Vinifera Seed Oil, Helianthus Annuus Seed Oil, Cetearyl Alcohol, Silica, Cetearyl Olivate, Sorbitan Olivate, Alaria Esculenta Extract, Sodium Hyaluronate, Hydrolyzed Hyaluronic Acid, Allantoin, Vitis Vinifera Fruit Extract, Morinda Citrifolia Callus Culture Lysate, Bisabolol, Citrus Limon Fruit Extract, Tocopherol, Caprylic/Capric Triglyceride, Tuber Magnatum Extract, Glycerin, Parfum, Xanthan Gum, Sodium Phytate, Citric Acid, Potassium Sorbate, Sodium Benzoate, Benzoic Acid, Dehydroacetic Acid, Benzyl Alcohol

 

Shipping

FREE Shipping

Adding product to your cart

Day & Night Cold Weather Routine

Description

The complete Day & Night cycle of care for the ultimate 24hr results.


Cold Weather Day : Long lasting hydration and protection against aging stressors. Even your skin tone and reduce pore appearance.

By day cold dry air dehydrates and weakens the skin's natural barrier, while the skin's natural oil production slows. This can lead to increased redness and inflammation in the short term, as well as accelerated aging if left untreated.


Deep Hydration

Evens Skin Tone & Skin Brightening

Pore Minimising

Ideal for Sensitive Skin 

Improves Skin Elasticity & Firmness

 

Cold Weather Night : Promote collagen synthesis and take strong anti-aging effect overnight to continually recover and nourish your skin.

By night contrasting indoor heating is harsh on the skin. The hours that we rest at night are essential for our skins recovery and improvement. Without attention to recovery from the days stressors and exposure accelerated skin aging will occur. This evening and night formula will work to boost cellular renewal, hydration and improved skin tone during cold seasons and changes in exposure from outdoor to indoor conditions. 

Nourishes & Recovers Lower Skin Layers

Powerful Anti-Aging & Skin Firming Properties

Boosts Collagen Synthesis & Hydration

Calms Redness

 

All ingredients responsibly sourced, vegan friendly and cruelty free.

Key Ingredients


Cold Weather Day Cream

Quora Noni to help with acne prone skin and reduce pore size through healthy skin bacteria (microbiome) balance.

Niacinamide to promote a brighter and even-looking skin tone. Improves skin moisture and skin barrier conditions.


Ectoin to strengthen and protect. Increases skin hydration with long-term effect and reinforces a damaged skin barrier. Ectoin smoothes rough or scaly skin. Protects and regenerates the skin from stress-factors, such as pollution, blue light, and UV exposure.

Rosemary to reinforce and reduce signs of aging. It firms the skin and stimulates biological activity and promotes cellular growth to reduce fine lines and wrinkles.

 

Cold Weather Night Cream

Hyaluronic Acid to prevent water loss and boost hydration with powerful intrinsic and extrinsic anti-aging properties.

Kalparine to boost the effect of hyaluronic acid and collagen synthesis. Protects skin firmness and elasticity.

Recoverine to improve skin barrier and its function. Combats dry, rough and uncomfortable skin related to dryness and aging. Capable of stimulating lower skin layers to limit water loss and leave skin hydrated.




Directions for Use

Gently apply required amount to cover your face. Apply evenly before outdoor or device exposure. Take care when applying below the eye area.


Ingredients List


Aqua, Coconut Alkanes, Cannabis Sativa Seed Oil, Propanediol, Persea Gratissima oil, Niacinamide, Sesamum Indicum Seed Oil, Silica, Brassica Glycerides, Cetearyl Olivate, Bakuchiol, Hydrogenated Rapeseed Oil, Ectoin, Morinda Citrifolia Callus Culture Lysate, Rosmarinus Officinalis Leaf Extract, Glycerin, Sorbitan Olivate, Bisabolol, Tocopherol, Lactic Acid, Hydrogenated Vegetable Oil, Xanthan Gum, Parfum, Sodium Phytate, Dehydroacetic Acid, Citric Acid, Benzoic Acid, Benzyl Alcohol, Sodium Benzoate, Potassium Sorbate


Aqua, Coconut Alkanes, Macadamia Ternifolia Seed Oil, Propanediol, Niacinamide, Punica Granatum Seed Oil, Butyrospermum Parkii Butter, Hydrogenated Rapeseed Oil, Bentonite, Maltodextrin, Cetearyl Olivate, Brassica Glycerides, Alaria Esculenta Extract, Castanea Sativa Seed Extract, Sodium Hyaluronate, Hydrolyzed Hyaluronic Acid, Tuber Magnatum Extract, Caprylic/Capric Triglyceride, Tocopherol, Glycerin, Lactic Acid, Sorbitan Olivate, Xanthan Gum, Parfum, Sodium Phytate, Dehydroacetic Acid, Benzyl Alcohol, Benzoic Acid, Sodium Benzoate, Potassium Sorbate

 

Shipping

FREE Shipping

Adding product to your cart
Day & Night Warm Weather Routine

Description

The complete Day & Night cycle of care for the ultimate 24hr results.


Warm Weather Day : Non-oily and fast absorbed texture for refreshing and balanced hydration with UV and blue light filters.

By day higher humidity leads to higher secretion of oil (sebum) and oiler skin. Warmer conditions can also mean higher UV exposure and accelerated photo-damage and photo-aging if left unprotected 

Balanced Hydration

Natural UVA/UVB Filters

Improved Complexion within 3 weeks

Mint & Sandalwood Extracts 

 

Warm Weather Night : Soothing skin recovery with cellular repair and collagen synthesis following exposure.

By night this formula combats signs of photo-aging in the inner and outer skin layers with powerful hydrating and cellular boosting compounds. Fruit extracts provide an active cooling and refreshing sensation during higher humidity and following warmer weather exposure.


Promotes Cellular Renewal

Cooling + Soothing

Deep Hydration

High Potency Anti-Aging Profile

 

All ingredients responsibly sourced, vegan friendly and cruelty free.

Key Ingredients


Warm Weather Day Cream

Ectoin to provide long-term hydration. Protects and regenerates the skin from stress-factors, such as pollution, blue light, and UV. Strengthens the natural skin barrier.

Arabian Cotton to effectively combat photo-aging with broad spectrum repairing, regenerative and soothing properties.

Bakuchiol to reduce photo-damage associated with UVA/UVB exposure. Reverses signs of aging, providing significant improvement in lines and wrinkles. Increases skin elasticity and firmness. Can improve skin pigmentation.

Bakuchiol has several advantages as a substitute for retinol: it can be applied during the day without causing photosensitivity reactions, and it has a higher stability and a better safety profile.

Green Tea to calm irritation as an anti-inflammatory. Can decrease appearance and occurrence of blackheads and dark circles with exfoliating and skin brightening properties.

Niacinamide to improve the skin barrier condition and moisturisation. Reduces sebum (oil) production and protects from stress factors such as UV exposure and pollutants. Niacinamide holds multiple skin perfecting and protecting properties making it an essential day-time ingredient.

 

Warm Weather Night Cream

Hyaluronic Acid to prevent water loss and boost hydration with powerful intrinsic and extrinsic anti-aging properties.

Bisabolol to soothe and calm the skin. A natural anti-inflammatory that can help delay redness following UV exposure. Helps the skin hold moisture and penetrates into the lower skin layers with anti-aging properties to reduce appearance of fine lines and wrinkles.

Kalpariane to protect skin firmness and elasticity while boosting the synthesis of collagen and hyaluronic acid. The skin is plumped, looks firmer and smoother.

Allantoin to soothe and moisturise. Promotes cellular renewal and nourishes dry and irritated skin.




Directions for Use

Gently apply required amount to cover your face. Apply evenly before outdoor or device exposure. Take care when applying below the eye area.


Ingredients List


Aqua, Coconut Alkanes, Propanediol, Vitis Vinifera Seed Oil, Argania Spinosa Kernel Oil, Niacinamide, Cetearyl Alcohol, Polyglyceryl-6 Stearate, Virola Surinamensis Seed Butter, Silica, Glycerin, Bakuchiol, Ectoin, Gossypium Herbaceum Callus Culture, Camellia Sinensis Leaf Extract, Tocopherol, Polyglyceryl-6 Behenate, Xanthan Gum, Parfum, Lactic Acid, Sodium Phytate, Citric Acid, Dehydroacetic Acid, Potassium Sorbate, Sodium Benzoate, Benzoic Acid, Benzyl Alcohol, Limonene


Aqua, Coconut Alkanes, Propanediol, Astrocaryum Murumuru Seed Butter, Passiflora Edulis Seed Oil, Vitis Vinifera Seed Oil, Helianthus Annuus Seed Oil, Cetearyl Alcohol, Silica, Cetearyl Olivate, Sorbitan Olivate, Alaria Esculenta Extract, Sodium Hyaluronate, Hydrolyzed Hyaluronic Acid, Allantoin, Vitis Vinifera Fruit Extract, Morinda Citrifolia Callus Culture Lysate, Bisabolol, Citrus Limon Fruit Extract, Tocopherol, Caprylic/Capric Triglyceride, Tuber Magnatum Extract, Glycerin, Parfum, Xanthan Gum, Sodium Phytate, Citric Acid, Potassium Sorbate, Sodium Benzoate, Benzoic Acid, Dehydroacetic Acid, Benzyl Alcohol

 

Shipping

FREE Shipping

Adding product to your cart

Daily SPF & Night Recovery Routine

Description

The complete Day SPF & Night cycle of care for the ultimate 24hr results.


Warm Weather Day SPF15 : A protective light and luxurious feel for higher humidity and balanced skin moisture.

By day UVA/UVB exposure breaks down collagen and elastin structures in the epidermal and dermal layers. These are both protein structures responsible for skin firmness and texture.

Our Warm Weather Day SPF15 works to prevent sun damage and accelerated photo-aging.

Loaded with an anti-oxidant profile to improve skin elasticity, smoothness, long-term hydration and protection from environmental stressors and pollutants.  

Achieve firmer skin after 1 week and reduced wrinkles after 3 weeks.

Ideal for immediate protection and long-term repair.

SPF 15 Broad Spectrum Protection

Non-Oily

Prevents UVA, UVB + Blue Light Damage

Scientifically Proven to Reduce Wrinkles within 3 Weeks

Restores Firmness + Moisture 

Protects from Pollutants + Environmental Irritants

 

Warm Weather Night : Soothing skin recovery with cellular repair and collagen synthesis following exposure.

By night this formula combats signs of photo-aging in the inner and outer skin layers with powerful hydrating and cellular boosting compounds. Fruit extracts provide an active cooling and refreshing sensation during higher humidity and following warmer weather exposure.


Promotes Cellular Renewal

Cooling + Soothing

Deep Hydration

High Potency Anti-Aging Profile

 

All ingredients responsibly sourced, vegan friendly and cruelty free.

Key Ingredients


Warm Weather Day SPF Cream

Ectoin to provide long-term hydration. Protects and regenerates the skin from stress-factors, such as pollution, blue light, and UV. Strengthens the natural skin barrier.

Green Tea to calm irritation as an anti-inflammatory. Can decrease appearance and occurrence of blackheads and dark circles with exfoliating and skin brightening properties.

Bakuchiol to reduce photo-damage associated with UVA/UVB exposure. Reverses signs of aging, providing significant improvement in lines and wrinkles. Increases skin elasticity and firmness. Can improve skin pigmentation.

Bakuchiol has several advantages as a substitute for retinol: it can be applied during the day without causing photosensitivity reactions, and it has a higher stability and a better safety profile.

Niacinamide to improve the skin barrier condition and moisture. Reduces sebum (oil) production and protects from stress factors such as UV exposure and pollutants. Niacinamide holds multiple skin perfecting and protecting properties making it an essential day-time ingredient.

 

Warm Weather Night Cream

Hyaluronic Acid to prevent water loss and boost hydration with powerful intrinsic and extrinsic anti-aging properties.

Bisabolol to soothe and calm the skin. A natural anti-inflammatory that can help delay redness following UV exposure. Helps the skin hold moisture and penetrates into the lower skin layers with anti-aging properties to reduce appearance of fine lines and wrinkles.

Kalpariane to protect skin firmness and elasticity while boosting the synthesis of collagen and hyaluronic acid. The skin is plumped, looks firmer and smoother.

Allantoin to soothe and moisturise. Promotes cellular renewal and nourishes dry and irritated skin.




Directions for Use

Gently apply required amount to cover your face. Apply evenly before outdoor or device exposure. Take care when applying below the eye area.


Ingredients List


Warm Weather Day SPF15

Aqua, Zinc Oxide, Propanediol, Caprylic/Capric Triglyceride, Helianthus Annuus Seed Oil, Isoamyl Laurate, Coconut Alkanes, Silica, Glycerin, Polyglyceryl-6 Stearate, Niacinamide, Cetearyl Alcohol, Lactic Acid, Bakuchiol, Argania Spinosa Kernel Oil, Ectoin, Gossypium Herbaceum Callus Culture, Camellia Sinensis Leaf Extract, Tocopherol, Jojoba Esters, Xanthan Gum, Polyhydroxystearic Acid, Stearoyl Glutamic Acid, Polyglyceryl-6 Behenate, Caprylhydroxamic Acid, Inulin Lauryl Carbamate, Parfum, Sodium Phytate, Citric Acid, Benzyl Alcohol, Potassium Sorbate, Sodium Benzoate, Limonene


Aqua, Coconut Alkanes, Propanediol, Astrocaryum Murumuru Seed Butter, Passiflora Edulis Seed Oil, Vitis Vinifera Seed Oil, Helianthus Annuus Seed Oil, Cetearyl Alcohol, Silica, Cetearyl Olivate, Sorbitan Olivate, Alaria Esculenta Extract, Sodium Hyaluronate, Hydrolyzed Hyaluronic Acid, Allantoin, Vitis Vinifera Fruit Extract, Morinda Citrifolia Callus Culture Lysate, Bisabolol, Citrus Limon Fruit Extract, Tocopherol, Caprylic/Capric Triglyceride, Tuber Magnatum Extract, Glycerin, Parfum, Xanthan Gum, Sodium Phytate, Citric Acid, Potassium Sorbate, Sodium Benzoate, Benzoic Acid, Dehydroacetic Acid, Benzyl Alcohol

 

Shipping

FREE Shipping

Adding product to your cart
Use left/right arrows to navigate the slideshow or swipe left/right if using a mobile device